Welcome to York
We arrived in York on sunday the 28th of March and went directly to the Youth hostel that is slightly out of town. There we checked the car and everything was OK, it was silent and clean, although not for long.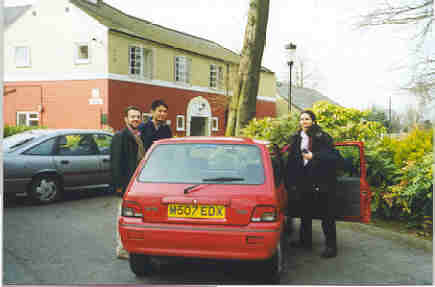 Then we went to park in town centre. We visited the minster and walked around the small medieval shopping streets such as The Shambles.
Our walk led us to Clifford's Tower from the 14th century that we didn't visit because there was no lift included in the £2 we should have paid.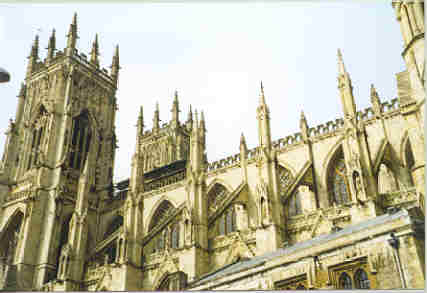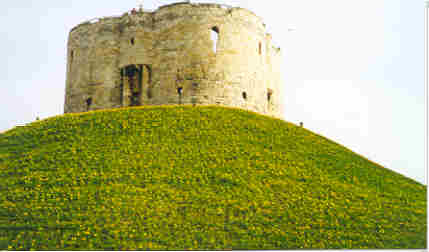 When we came back to our car after a nice walk on the city walls built to protect against Viking attacks, we were glad to find a £30 fine because we had forgotten to "Pay & Display"!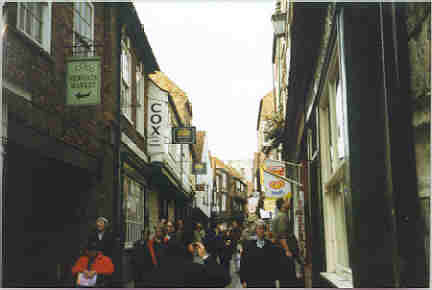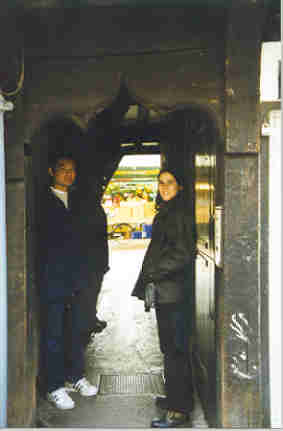 Anyway, York is also nice at night so we decided to go to The White Swan, a pub were there was extremely good live music. This time we didn't forget to "Pay & Display" even though it was not necessary after 6pm - we noticed this after we had paid.