Welcome to St Andrews and Dundee
On the 30th of March 1999, we visited St Andrews. The location is very nice and when we arrived on top of the hill and discovered the city, Antonio and Shiina cried "Oh! Ah!" Carolina was quite disappointed by the cathedral but we then began to learn that a Scottish monument is to be in ruins.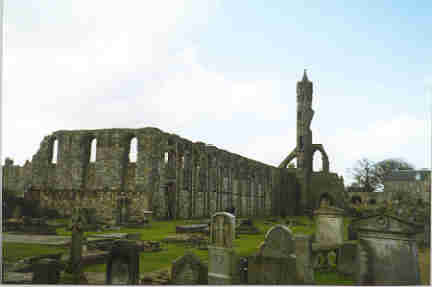 The Castle was even worse than the Cathedral so we decided to go and play golf. As they were mowing the lawn of the Royal and Ancient golf course we were not able to go and play there so we decided that we had nothing else to do in St Andrews and we headed toward Dundee just on the other side of the firth of Tay.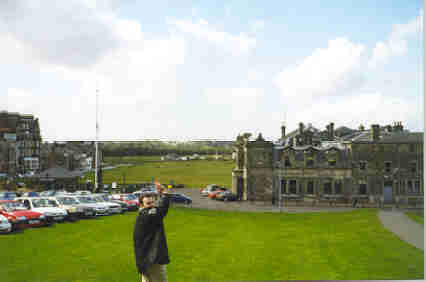 We didn't spend much time in Dundee, just for picnic and a short walk. It was sunny and as the city centre had been rehabilitated in late 1995, it was much nicer than the first time I went there. Anyway, after one hour we left to pursue the real goal of our trip, that is The Highlands