Welcome to Wales & Cardiff
On the 3rd of April we were really looking forward to go back to Colchester. But as we were so close to Wales, we decided that it might be worth going there to see. But as on the eve, we were quite unlucky because it was very foggy and we could not enjoy the landscape so we decided to make it directly to Cardiff.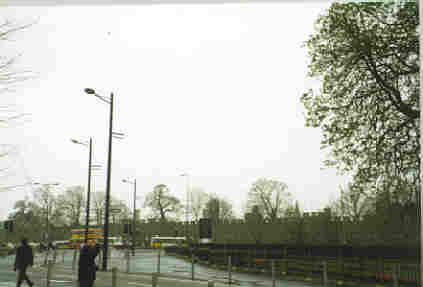 The tourist signs were quite messy and even though we asked, we never found the cathedral that our guide said was good. For the castle, it was different, it is so big that we didn't have to look for it. But as we had to wait for the guided tour, we went to take pictures of the impressive city hall built thanks to the money brought by coal in the XIXth Century.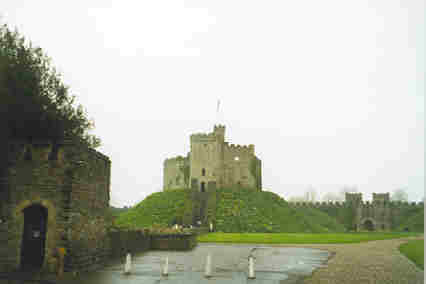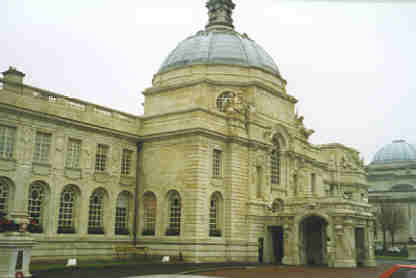 The castle was quite nice as it had be restored in the XIXth century, by a rich coal trader, and decorated like in a fairy tale. Unfortunately, we were not allowed to take pictures and could only visit half of it. Anyway we all enjoyed this visit.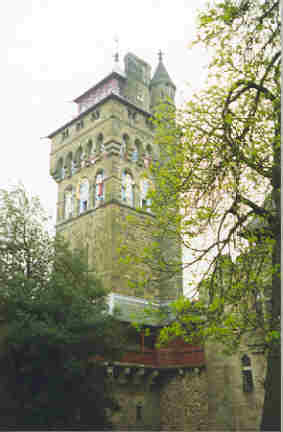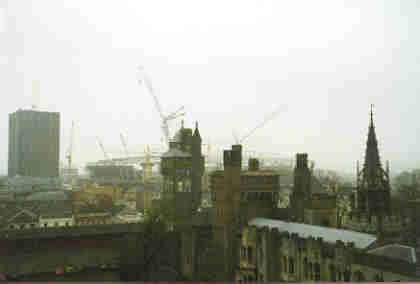 Before we left, we just would have liked to see a rugby match in the legendary Arms Park, but because of the world cup, it was under construction to become the millenium stadium. But now we were really wanting to go back home so we could not wait for the world cup.