Welcome to the Lake District
On friday the 2nd of April, going down south, we decided to go and see the Lake District in Cumbria. The problem is that it was first raining and then foggy. We were so disappointed that we nearly decided to go directly to the motorway bypassing this region. Anyway, as we were getting in the southern part of the District, the rain stopped and despite the fog, the landscape was looking quite nice. In sunny conditions, it must be wonderful.
As we were arriving in the southern part, we begun to see the lakes and they were really nice with cute small islands in the middle. The problem was that the fog was even heavier over the lakes so we could not take pictures. Anyway, after lunch next to the village of Grasmere, hometown to the poet Wordsworth, as a joke we said to Carolina we were going to have a walk. But it was so nice that in fact, we really took a walk despite the fog. We walked along the river, through the village and across the fields and were able to take nice pictures but not of the hilly landscape that was hidden by the fog.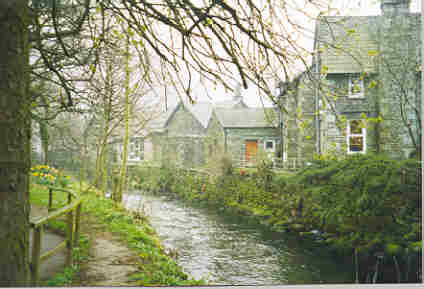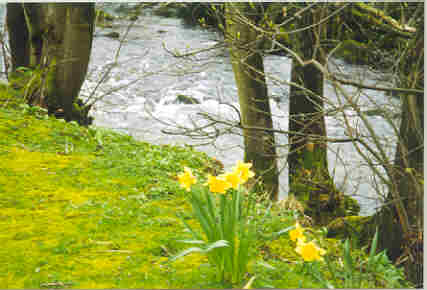 We saw daffodils everywhere and also small lambs, it was really a nice walk. But anyway, we didn't enjoy that much the fog so we decided to go directly to Liverpool, the Beatles city. And as soon as we had left Cumbria, the sun began to shine. What a disappointment!