Welcome to the Highlands
On tuesday the 30th of March, we had just past the sign "Welcome to The Highlands!" when we saw for the first time Highland cows. We stopped in the middle of the road, as in these regions there are nearly no cars, and took lots of pictures.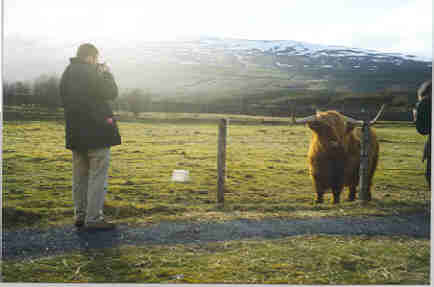 We thought our trip was now worthless as we had seen the wonder of the north. But it appeared that there was many other things to see around and a few miles further we had to stop again because we had seen a very nice waterfall. The place was so nice that we had a short walk before coming back to the car. Of course the car had not been fined by any policeman even though it was on the middle of the road, there was nobody around.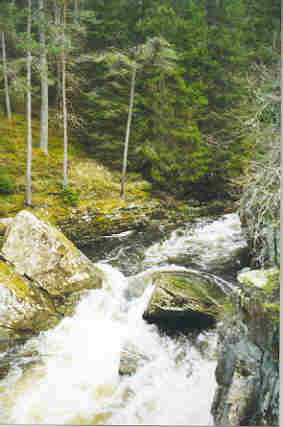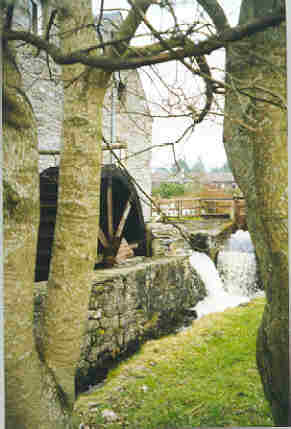 There were waterfalls a little bit everywhere so we even found some mills that were transformed in tea shops. But we learned later that all this pure water is what makes a good whisky, as whisky is just malt and water.
A little further on our way to the Great Glen, we were driving along a loch when we saw a castle on the opposite bank. It was our first real Scottish castle, next to a loch, like in the films, and surely with ghosts inside, not at all like Blair castle we had just passed few minutes earlier. We stopped to take pictures, and when later we checked the map to find out the name of this castle, it was not on the map. For sure, it was a kind of "Ghost-Castle".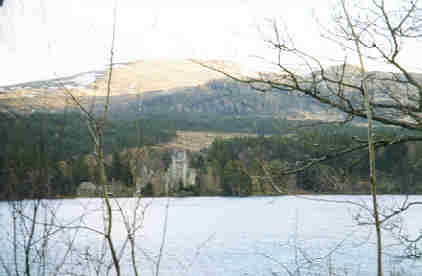 We saw lots of wonderful landscapes in the Highlands, forests, waterfalls, snowy mountains, lochs, firths. And especially sheep everywhere, for sure more than men. And one great thing, no one on the road. Well, it was for the best as sometimes, the road was hardly wide enough for our small car.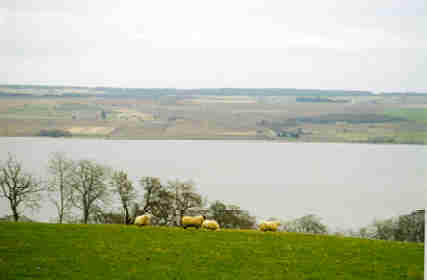 But anyway, we just crossed the highlands to go and see Nessie so we then hurried to the Great Glen.