Welcome to the Great Glen
We arrived in Laggan, next to Loch Lochy and Fort Augustus, quite late on the 30th of March. Anyway, Shiina drove us a little further to Invergarry to eat some haggis and then as this place was really desert so there was nothing to do, we went back to the Youth Hostel. There, two french guys told us that it was really worth going to Urquhart Castle, they also gave us some tips about visiting distilleries so our program for the next day was clear: Loch Ness and distillery.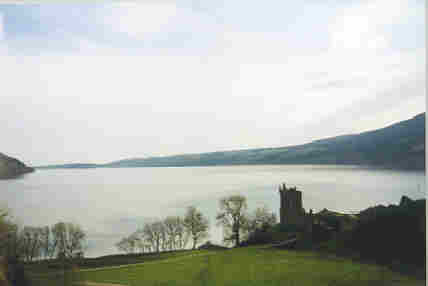 As usual, we woke up quite early to make the most out of the day. We drove to the Loch Ness and found that paying £5 for the ruins that are the Urquhart Castle was a little bit expensive so we continued in our trip. But if we had come here, it was most of all to see the Loch Ness monster. So we stopped a little further and waited for Nessie to show up. It took us quite a long time but we eventually managed to take a picture just when it was surfacing.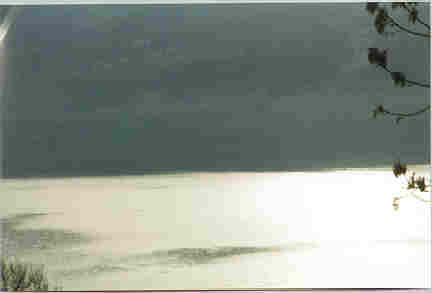 At that time it was a little bit foggy so the picture is not of very good quality but I hope you recognize it. Anyway, we had the picture so we were now able to go to the distillery, still enjoying the view along the lake that led us to Inverness.